With the weather getting cooler and spending a little more time inside, I've made it a goal of mine to get more creative in the kitchen!
Cooking has always been a love of mine; but I'll be honest… I hate wasting a perfectly good day inside when the weather is beautiful outside!
Cooking healthy, nutrient dense foods is a top priority of mine. Not only does it make me feel good (mentally) knowing that I'm fueling my body with all the "good" foods, but also physically too!
Obviously "everything in moderation" is important when it comes to food…but cooking with whole foods and minimizing process foods is always a good habit to have! So here are some of the most recent recipes that I've been dabbling with, and have been a success in the Morris household!
Copycat Peanut Butter Pumpkin Reese's
Sweet treats have a special way to my heart…I hate to admit it…BUT IT'S TRUE! I made a version of these copycat Reese's back around easter time and LOVED THEM. So, why not make them festive again and turn them into Pumpkins!
I know I'm not the only person who likes the seasonal Reese's anything (hello more peanut butter filling(: )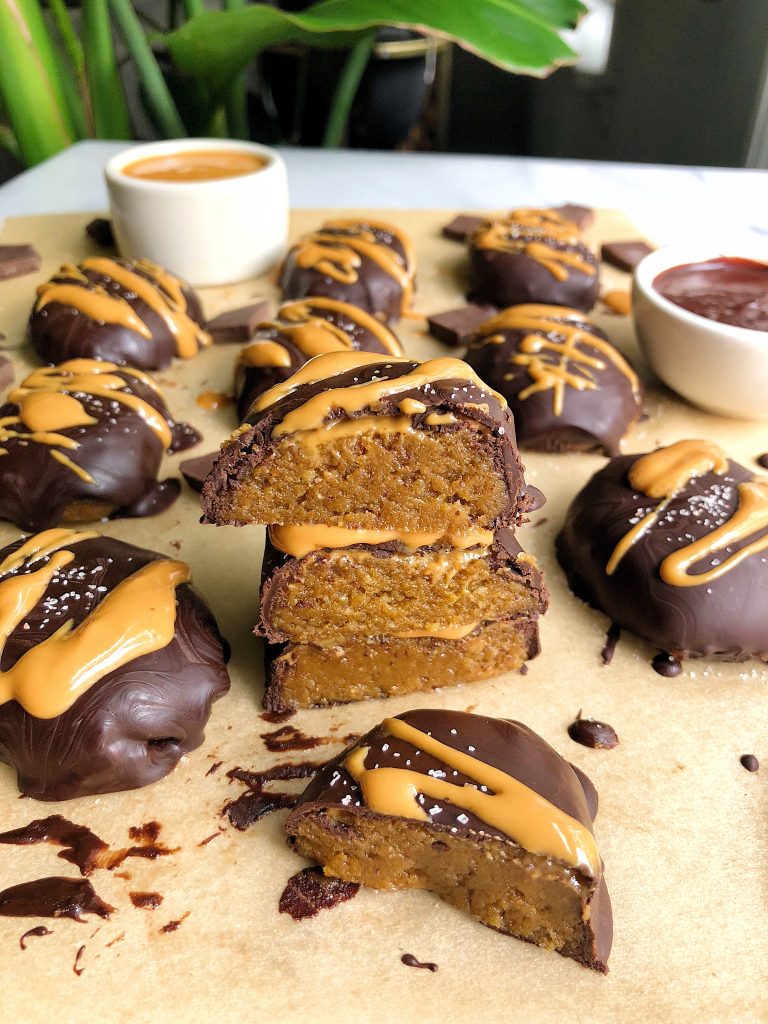 Pumpkin Chocolate Chip Bread
Yup, another pumpkin recipe! Tis the season to make everything pumpkin.
I love making this recipe as both a bread and muffins! They're so tasty (and guilt free) that Kwin and I usually finish the batch off within days.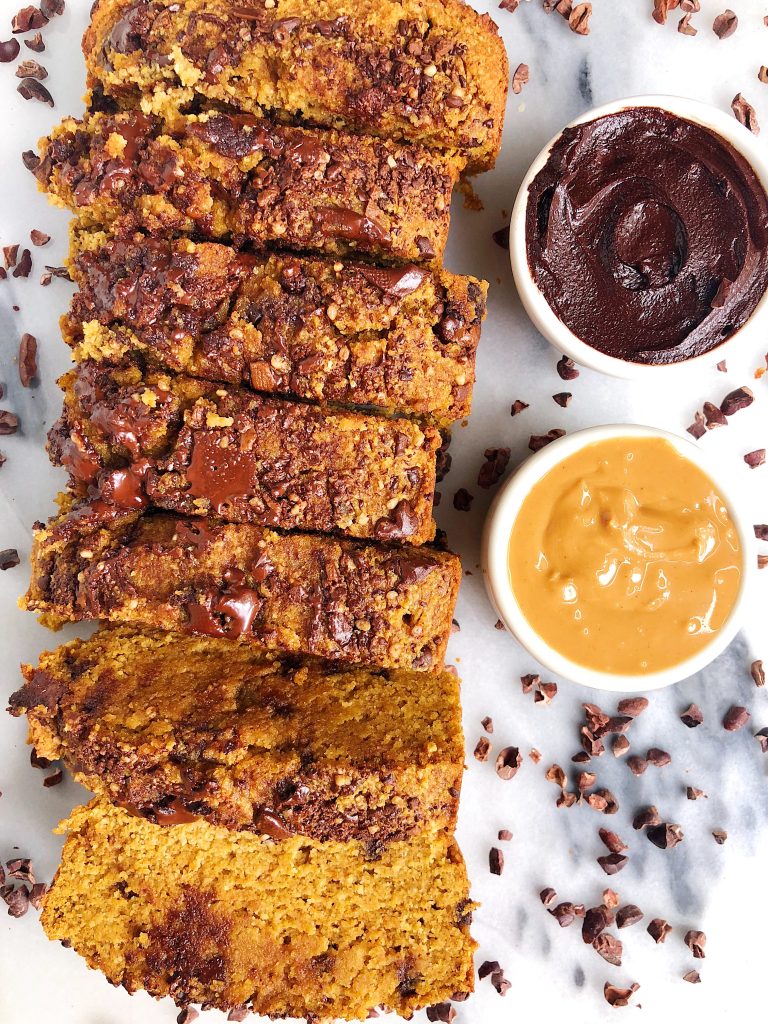 Cauliflower Pizza Crust (Dairy-Free + Gluten-Free)
Who else has tried countless cauliflower pizza recipes, and had MULTIPLE failures? I know I can't be the only one…
Pizza is Kwin's favorite meal, so trying to make a "healthier" version for us both to enjoy has been a goal of mine. Well I'm pleased to announce that Rachel Mansfield has done it AGAIN! This recipe was a huge success, and is now a staple in our household meal plan.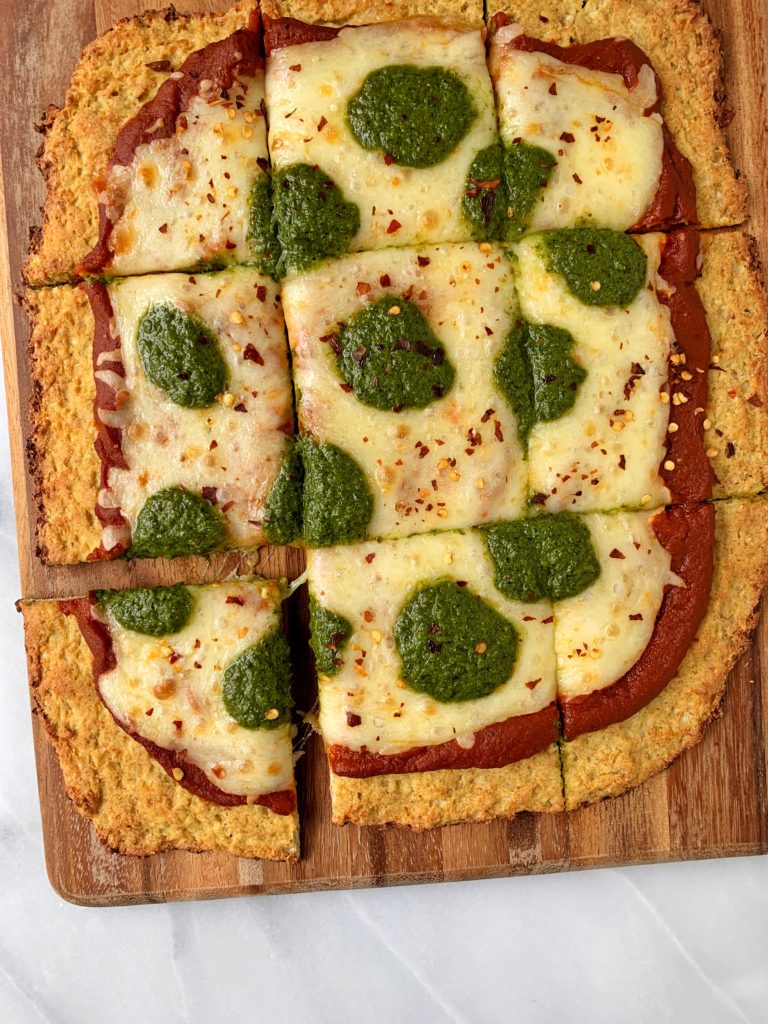 Spaghetti Squash Taco Bake
Such a quick and easy recipe to make! I love spaghetti squash, Kwin on the other hand isn't the biggest fan. Win for Megan! He absolutely LOVED this recipe!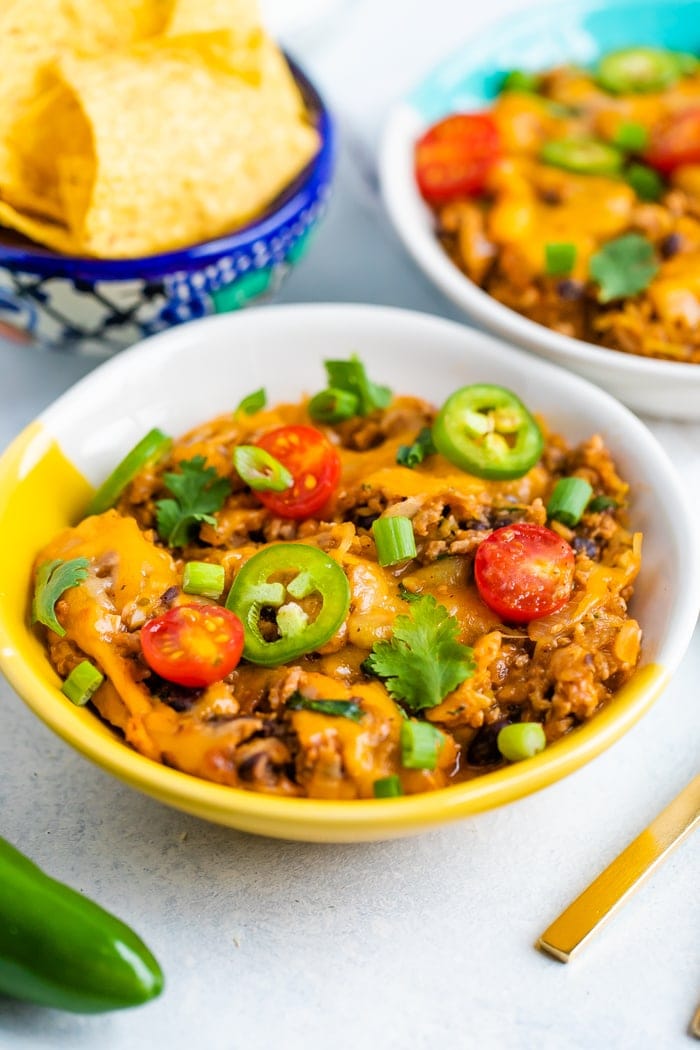 15-Minute Crispy Chicken (GF, DF)
How could one go wrong with a good crispy chicken tender? Like HELLO CHILDHOOD FAVORITE!
The breading of store-bought chicken tenders are usually disgusting and leaves me feeling so sluggish/gross afterwards. Rachael Devoux is a genius when it comes to making "healthy" swaps on favorite recipes. Thanks to 'Simple Mills' crackers for the breading mixture, plus Flax Seeds (added protein &Fiber!) and this is also a new favorite.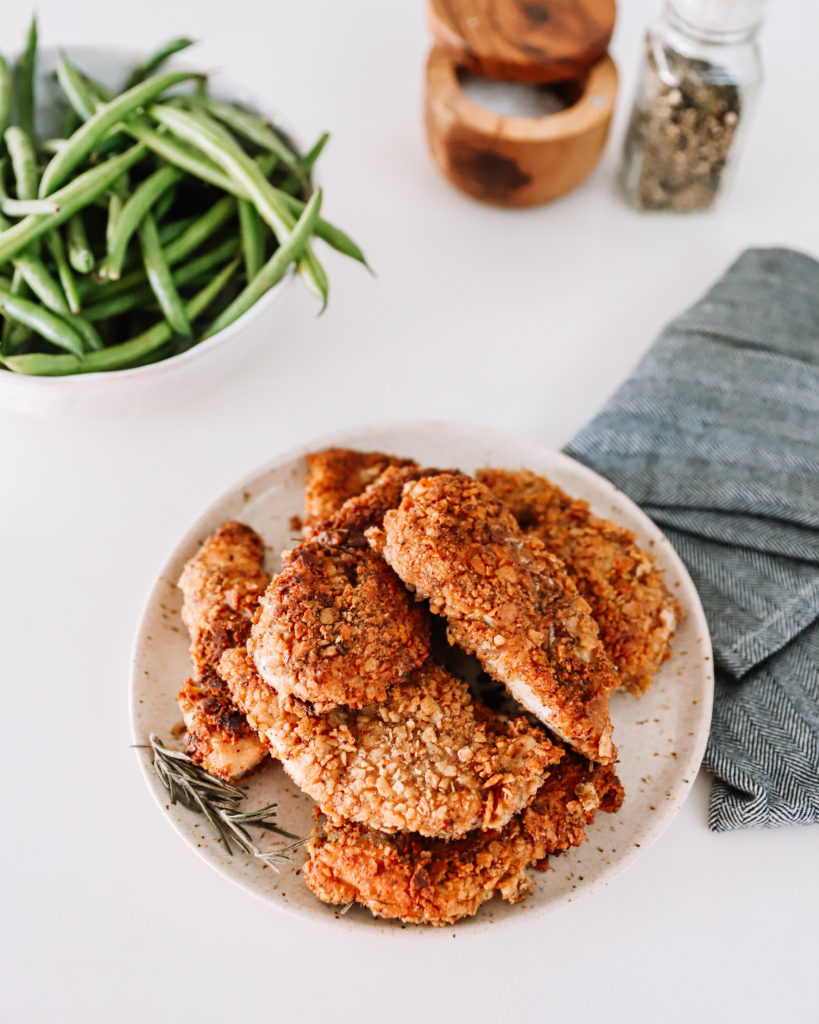 Simple Cashew Chicken Stir-fry
I tried this one out on a limb because Kwin was craving a 'Chinese' dish. It was super easy to make and very tasty!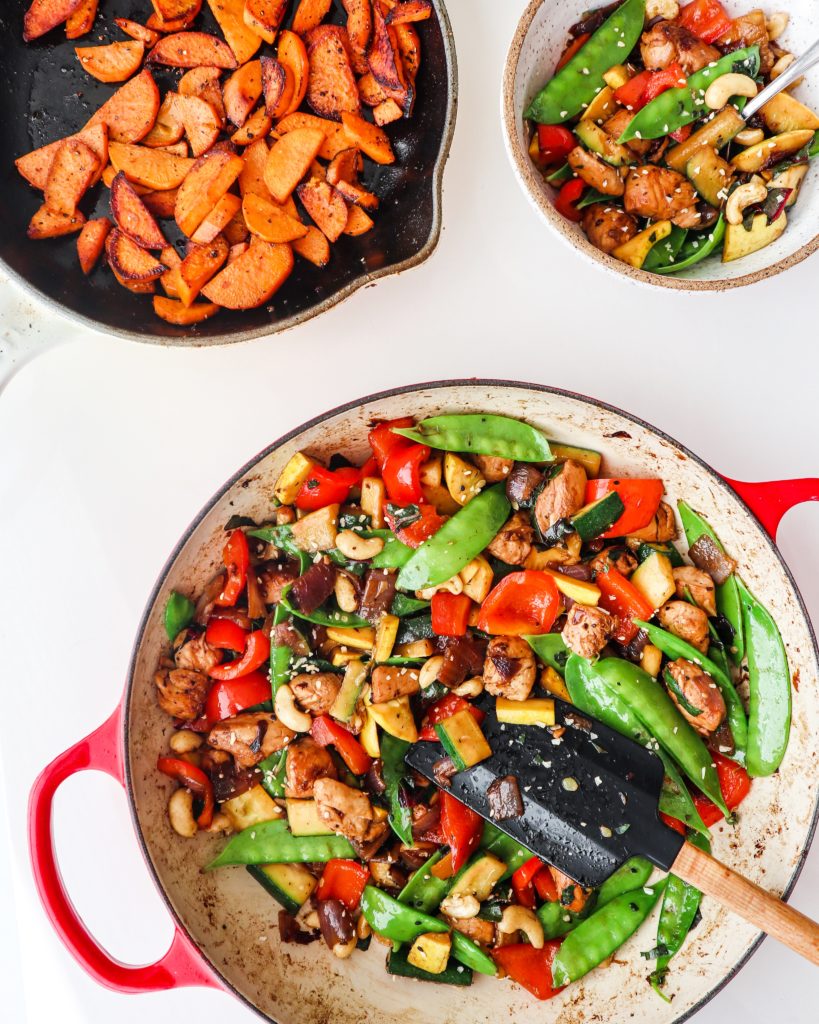 VEGAN CURRY RAMEN NOODLES
OH MY GOSHHHHH this recipe is a must! Especially with the cooler weather coming in and soups making more of an appearance on the meal plan. My mom made this for us after Fitz was born; and Kwin&I about died.
Ramen noodles use to be a guilty pleasure of mine growing up.
If you like curry… MAKE THIS…you won't regret it!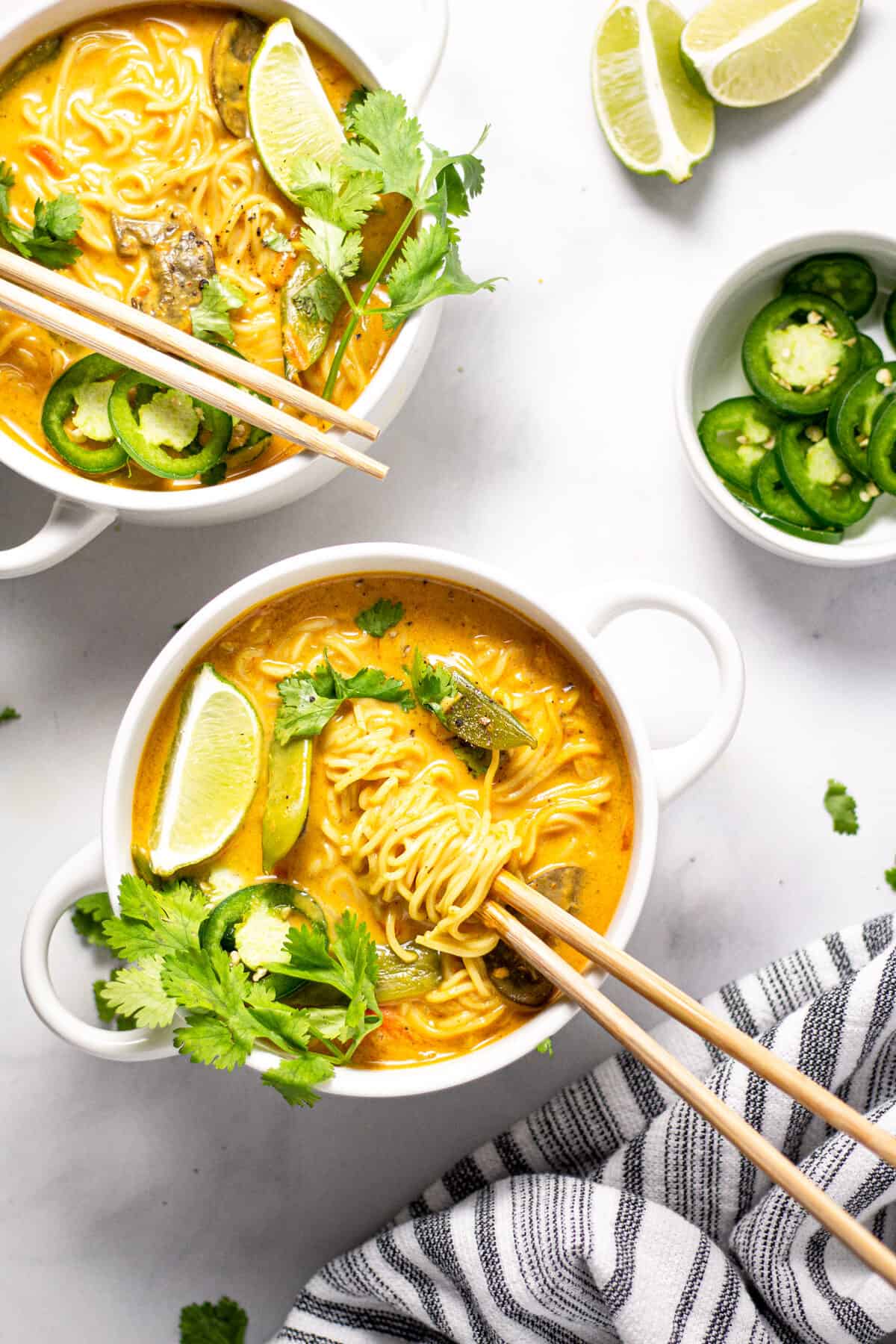 General Tso's Tofu
Another 'Chinese' dish for Kwin; and we both really liked it! If you aren't into Tofu, you can easily swap it out for a different plant based protein or even chicken!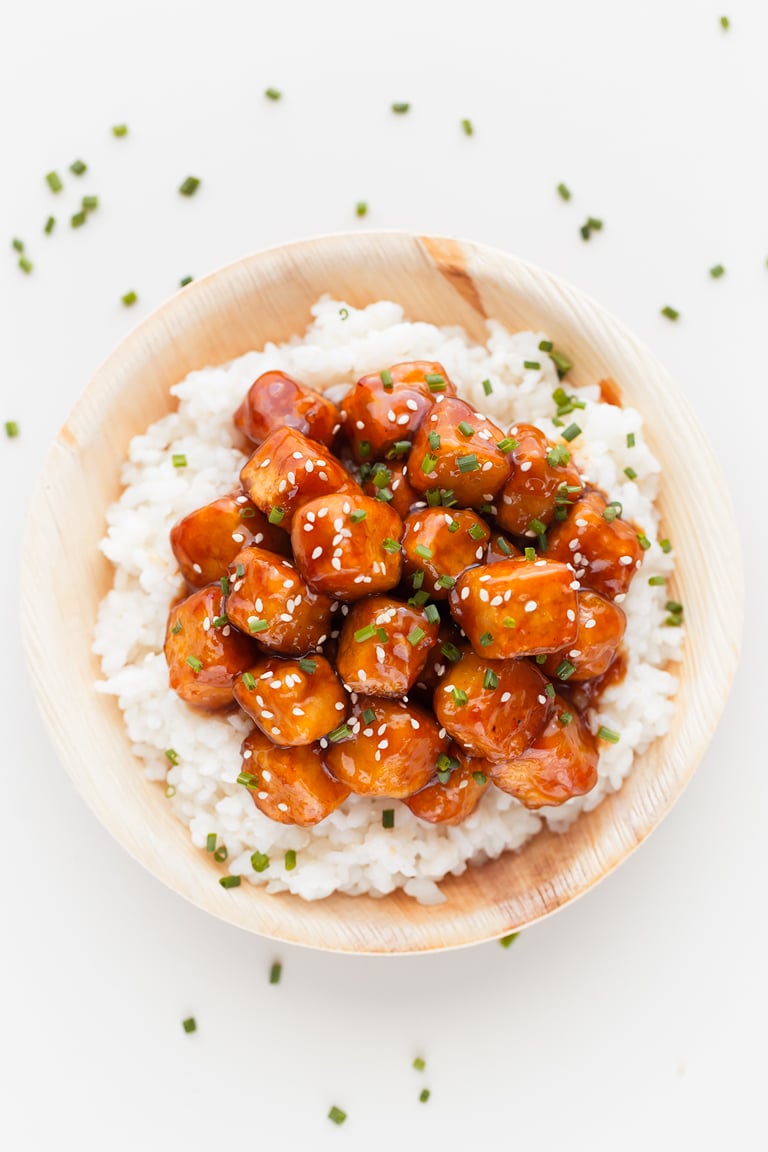 Ultimate Vegan 7-Layer Dip
HOLY COW, this seven layer dip was AMAZING! Tastes just like a seven layer dip…except with some homemade vegan sour cream!
This would be a huge hit for a football game or any other type of get-together.

Sweet Potato Toast
Such a simple breakfast alternative to toast! The sweet potatoes provide extra micro and macronutrients profile that a piece of toast is lacking.
This has become a new favorite of mine- topped with Almond Butter or Avocado is what I like best(:

A little copyright note… I am not a food blogger, nor do I take aesthetically appealing photos of my food (let's be honest I'm usually too hungry for that and forget!) All the pictures in this blog are from the original recipes! So all rights go to the original authors(: